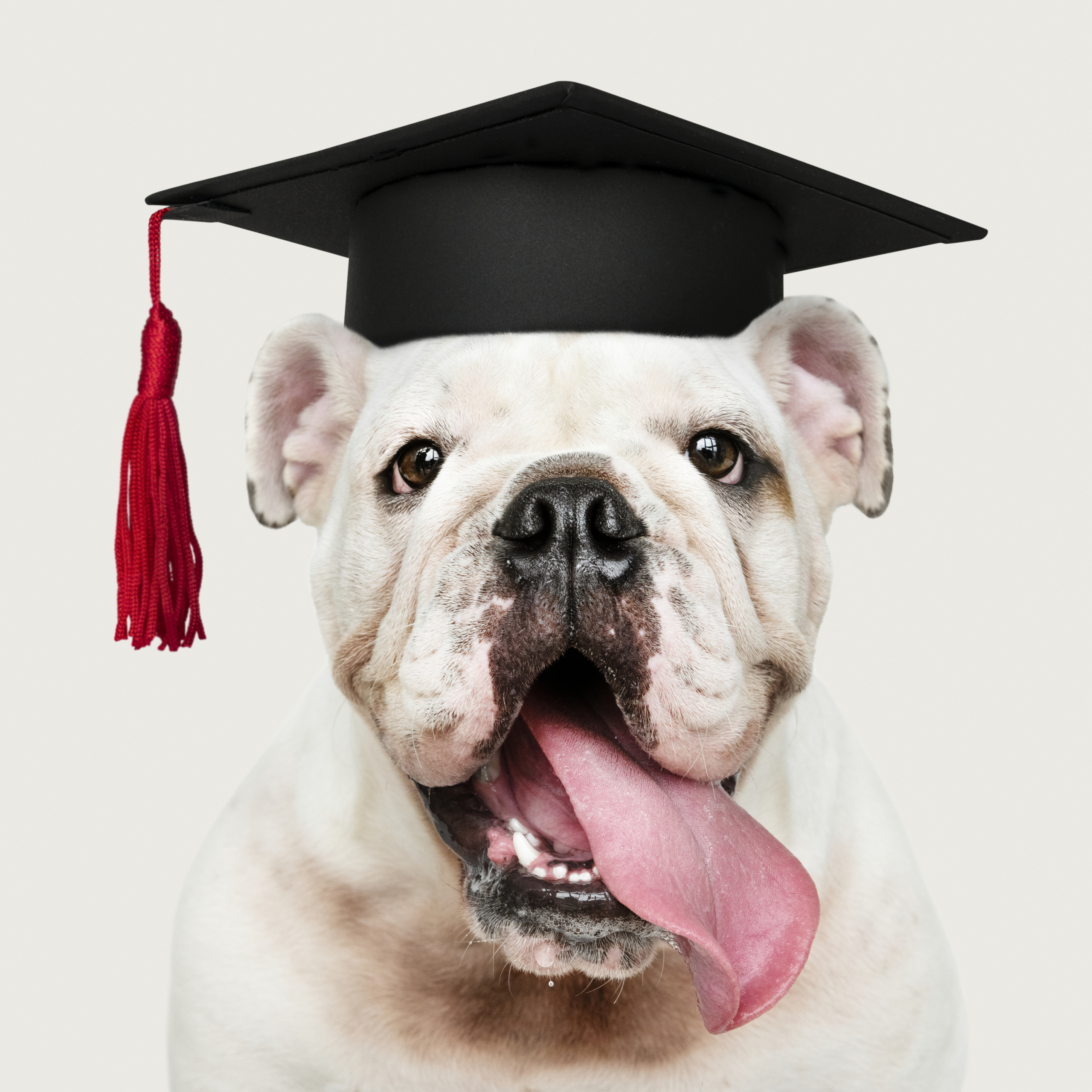 The hard work is paying off for local scholarship seekers. Local students were awarded scholarships on behalf of their academic achievements, extra-curricular activities, and community service. Canterbury, Central Noble, Churubusco, East Noble, Prairie Heights, and West Noble high schools each hosted (or will soon host) an honors night/day to award their high schools seniors with these scholarships and applaud their hard work. A record setting $205,000 in scholarships will be distributed to high school seniors, college students and adults thanks to the generosity of donors and the Community Foundation of Noble County.
Jennifer Shultz, Director of Communications and Scholarship said "The Community Foundation of Noble County is honored to offer over 65 unique scholarship opportunities with a wide G.P.A. range to our area high school seniors, college students, and adults who seek to reach their career goals. We appreciate the partnerships with our donors who wish to leave a legacy by offering such opportunities. We are grateful for the time commitment by the volunteer committee members to review the scholarship applications. The community foundation looks forward to the continued support of area schools, volunteers, and donors as the 2023 scholarship season begins in late November 2022".
To learn more about applying for scholarships, visit cfnoble.org/scholarships. For additional information or questions, contact Jennifer Shultz by email at Jennifer@cfnoble.org, by phone at (260) 894-3335, or by visiting the Community Foundation of Noble County at 1599 Lincolnway South, Ligonier, IN.
Canterbury High School Scholarship Recipient
AnnaBella Brown, 2022 Top Honors Scholarship
Central Noble Jr/Sr High School Scholarship Recipients
Aletha Hoover, 2022 Oliver and Eleanor Ellenbecker Medical Profession Scholarship
Aletha Hoover, 2022 Top Honors Scholarship
Amelia Anglin, 2022 Hazel Brown Truelove Scholarship
Audrey Brumbaugh, 2022 Charles and Bernard Duesler Scholarship
Audrey Brumbaugh, 2022 Top Honors Scholarship
Austin Frey, 2022 Oliver and Eleanor Ellenbecker Bachelor's Program Scholarship
Courtney Roberts, 2022 Cathy S. Knopp Theatrical Scholarship
Courtney Roberts, 2022 Oliver and Eleanor Ellenbecker Education Scholarship
Courtney Roberts, 2022 P.U.L.S.E. SENIOR Scholarship
Jackson Hoover, 2022 Top Honors Scholarship
Kolton Bailey, 2022 Dr. David and Alvena VanMeter Scholarship
Kolton Bailey, 2022 John and Mary Schermerhorn Memorial Scholarship
Kolton Bailey, 2022 John E. and Joan E. Robinson Scholarship in Memory of their son Bill Robinson
Kolton Bailey, 2022 Jonah W. Slater Memorial Scholarship
Kolton Bailey, 2022 Noble County Memorial Scholarship – 1
Kolton Bailey, 2022 Noble County Retired Teachers' Association in Memory of Deceased Teachers
Kolton Bailey, 2022 Paul Glass Memorial Scholarship
Kolton Bailey, 2022 Top Honors Scholarship
Logan Gard, 2022 Oliver and Eleanor Ellenbecker Education Scholarship
Samantha Salisbury, 2022 Noble County Memorial Scholarship – 2
Seth Knepper, 2022 Carol Tieman Memorial Scholarship
Seth Knepper, 2022 Jack R. and Maxine C. Frymier Scholars Award
Seth Knepper, 2022 Josh Stahl Scholarship
Seth Knepper, 2022 Noble County Memorial Scholarship – 1
Seth Knepper, 2022 Oliver and Eleanor Ellenbecker Education Scholarship
Seth Knepper, 2022 Top Honors Scholarship
Seth Knepper, 2022 Fred and Mildred (Young) Seymoure Memorial Scholarship
Weston Ames, 2022 Noble County Memorial Scholarship – 2
Will Hoover, 2022 Noble County Memorial Scholarship – 1
Will Hoover, 2022 P.U.L.S.E. Endowment in Memory of Dave Knopp Scholarship
Will Hoover, 2022 Top Honors Scholarship
Churubusco High School Scholarship Recipient
Brady Crick, 2022 John E. and Joan E. Robinson Scholarship in Memory of their son Bill Robinson
Brady Crick, 2022 Tony and Gertrude Kichler Scholarship
College/Adult Scholarship Recipients
Allison Baker, 2022 Oliver and Eleanor Ellenbecker Previous Award Winner Scholarship
Anna Strong, 2022 Paul Pelikan Memorial Scholarship
Benjamin Jansen, 2022 David O. Kile and Marjorie B. Kile Scholarship
Benjamin Jansen, 2022 Nathan Shumaker Memorial Scholarship
Benjamin Jansen, 2022 Oliver and Eleanor Ellenbecker Previous Award Winner Scholarship
Ian Schowe, 2022 Oliver and Eleanor Ellenbecker Previous Award Winner Scholarship
Jack Jansen, 2022 Oliver and Eleanor Ellenbecker Previous Award Winner Scholarship
Lillian Mast, 2022 Chuck Schlemmer Memorial College Scholarship
Lillian Mast, 2022 Oliver and Eleanor Ellenbecker Previous Award Winner Scholarship
Madelyn Hosford, 2022 Oliver and Eleanor Ellenbecker Previous Award Winner Scholarship
Mariah Maley, 2022 Oliver and Eleanor Ellenbecker Previous Award Winner Scholarship
Sara Lake, 2022 Max and Elizabeth Roesler Memorial Scholarship
Stephanie Lewis, 2022 Max and Elizabeth Roesler Memorial Scholarship
Isel Herrera, 2022 Hal Prickett Memorial Scholarship
Susan Haviland, 2022 Max and Elizabeth Roesler Memorial Scholarship
East Noble High School Scholarship Recipients
Kaitlyn Ray, 2022 Delta Theta Tau Sorority IOTA IOTA Chapter Scholarship in Memory of Tammi Riecke
Luke Mory, 2022 Arthur A. and Hazel S. Auer Scholarship
John Housholder, 2022 Arthur A. and Hazel S. Auer Scholarship
Megan Stein, 2022 Arthur A. and Hazel S. Auer Scholarship
Darby Johnson , 2022 Clarence and Marie Woolf Scholarship
Darby Johnson , 2022 Joseph A. and Lolita J. Hornett Memorial Scholarship
Sydney Miller, 2022 Cecil C. and Bettie I. Smith Scholarship
Ashlie Gayheart, 2022 Benjamin Murray Memorial Scholarship
Ashlie Gayheart, 2022 Class of 1969 Scholarship
Ashlie Gayheart, 2022 Noble County Memorial Scholarship – 2
Darby Johnson , 2022 Dr. Richard R. (MD) and Theresa M. Gutstein Memorial Scholarship
Darby Johnson , 2022 Hilda H. Rehwinkel Scholarship
Darby Johnson , 2022 Max Sneary, M.D. Memorial Scholarship
Darby Johnson , 2022 Mayor's Youth Advisory Council Scholarship
Darby Johnson , 2022 Oliver and Eleanor Ellenbecker Medical Profession Scholarship
Jaron Bobay, 2022 Art & Jeanne Howard 4-H Scholarship
Jaron Bobay, 2022 Benjamin B. and Kathleen June Earley Memorial Scholarship
John Housholder, 2022 Trent Zuehsow Scholarship
Joshua Prater, 2022 John E. and Joan E. Robinson Scholarship in Memory of their son Bill Robinson
Joshua Prater, 2022 Noble County Memorial Scholarship – 1
Joshua Prater, 2022 P.U.L.S.E. Endowment in Memory of Dave Knopp Scholarship
Joshua Prater, 2022 Top Honors Scholarship
Joshua Prater, 2022 Chester A. and Bessie C. Throp Scholarship
Kane Sibert, 2022 Fordeck-Kemerly Electrical & Mechanical Scholarship
Lilian Dunkel, 2022 Captain James M. Treesh Scholarship
Noah Perkins, 2022 Dave Smith Memorial Scholarship
Noah Perkins, 2022 Oliver and Eleanor Ellenbecker Bachelor's Program Scholarship
Tristen Hood, 2022 Benjamin Murray Memorial Scholarship
Prairie Heights High School Scholarship Recipient
Olivia Medina, 2022 Kris Campbell "Any Dream Will Do" Scholarship
West Noble High School Scholarship Recipients
Brayden Bohde, 2022 Chuck Schlemmer Memorial Scholarship
Brayden Bohde, 2022 Ligonier Elks Scholarship
Carolina Flores , 2022 Susan A. Price Memorial Scholarship
Christopher Miller, 2022 John E. and Joan E. Robinson Scholarship in Memory of their son Bill Robinson
Christopher Miller, 2022 P.U.L.S.E. Endowment in Memory of Dave Knopp Scholarship
Christopher Miller, 2022 P.U.L.S.E. SENIOR Scholarship
Christopher Miller, 2022 Prudence E. Gardner Memorial Scholarship
Christopher Miller, 2022 Susan Marie Stone Scholarship
Christopher Miller, 2022 Top Honors Scholarship
Christopher Miller, 2022 Brandon A. Replogle "Celebrate the Arts" Memorial Scholarship
Dana Ritchie, 2022 Oliver and Eleanor Ellenbecker Medical Profession Scholarship
Diego Flores, 2022 Lilly Endowment Community Scholarship
Ella Stoner, 2022 Caitlyn Marie Halferty Memorial Scholarship
Ella Stoner, 2022 Cromwell High School Alumni Scholarship
Ella Stoner, 2022 Doris Gene Alber Ferrari Scholarship
Ella Stoner, 2022 Edward and Beverly Zimmerman Memorial Scholarship
Ella Stoner, 2022 Oliver and Eleanor Ellenbecker Education Scholarship
Ella Stoner, 2022 Richard and Mary DeMotte Scholarship
Ella Stoner, 2022 Timothy J. Martin Memorial Scholarship
Estefani Ortiz, 2022 Gerald and Catheleen Hayes
Kolby Knox, 2022 Ligonier Elks Scholarship
Samantha Klages, 2022 Doris Gene Alber Ferrari Scholarship
Sara Gross, 2022 Alan Hutsell Scholarship
Sherlyn Torres, 2022 Jennie Thompson Scholarship
Sherlyn Torres, 2022 Oliver and Eleanor Ellenbecker Bachelor's Program Scholarship
###
https://cfnoble.org/wp-content/uploads/2022/05/iStock-1098349104-Dog-with-Graduation-Cap-scaled.jpg
2560
2560
Jennifer Shultz
https://cfnoble.org/wp-content/uploads/2017/02/nccf_logo-1.png
Jennifer Shultz
2022-05-13 13:34:51
2022-05-25 14:53:53
$205,000 Scholarships Awarded