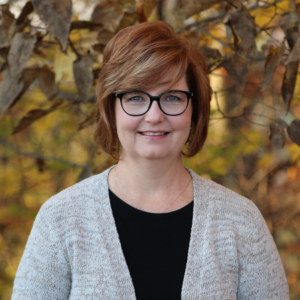 Deanna is a lifelong resident of Noble County and is currently living in rural Kendallville with her husband Bret. They have four adult children and two grandsons.
She worked most recently at Life and Family Services and as the development coordinator which included managing the apple dumpling fundraiser for the Kendallville Apple Festival.
She currently serves on the Noble New Way committee and the Fairy Gnome and Troll Festival committee. She is active in her church and teaches preschool age children.
One of her favorite quotes is by Harriet Tubman. "Every great dream begins with a dreamer. Always remember, you have within you the strength, the patience, and the passion to reach for the stars and change the world."
Deanna will be responsible for processing gifts, accounts payable and other financial duties.