General Scholarships
Fueling Student Success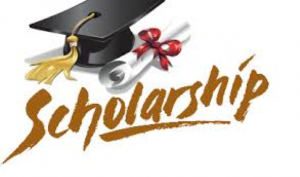 December 4, 2017
Dear Scholarship Applicants,
Applicants may now apply for the 2018 General Scholarships offered through the community foundation.  Applicants are encouraged to watch the tutorial video or read the written instructions – Guide to Completing Online Scholarship Applications 2018 before getting started.
You must complete the 2018 Common Application to be eligible for any scholarships. You may then copy the information over to any scholarships you qualify for. Most scholarships require you copy your ID number and a few may have additional questions or may have an extra essay to complete.
Additional Tips you may be interested in: Click here
As always, you can call or email with questions.

Director of Communications and Scholarships
Jennifer@cfnoble.org
260-894-3335
How do I claim my scholarship!
To release payment to your school, please mail to the Community Foundation of Noble County on or before June 30th the following:
1. Payment Voucher for the first semester of the relevant school year. Vouchers need to be received by the foundation on or before June 30th. Late or incomplete vouchers will not be paid. Failure to return this voucher to the Community Foundation of Noble County by June 30, 2018, will result in the forfeiture of the scholarship.
2. A wallet-sized photo of yourself
3. A copy of your first-semester college grades. This is for renewable scholarships recipients only.
Where can I send my thank-you notes?
Thank you card(s) can be sent to the Community Foundation of Noble County, Attention: name of your scholarship(s) to the address below. We will see that the donor/fund representative will receive the card and a copy is placed in your student file.
Community Foundation of Noble County
1599 Lincolnway South
Ligonier, IN 46767
What if I need to decline my scholarship?
Form to Decline Scholarship
If you decide not to use a scholarship, you will be asked to complete a "Form to Decline Scholarship" and return it to us.
How will I know if I've been awarded a scholarship?

High School Scholarship recipients are announced at each school's awards night. Resident/Adult and College Student Scholarship recipients will receive a letter informing them of their award. Generally this will be at the end of May or in early June.