General Scholarships
Fueling Student Success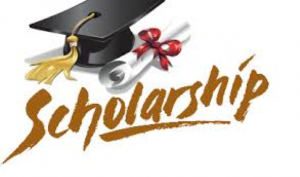 APPLICANTS! You should read the directions carefully prior to starting the application process. Please watch the tutorial video on the application process.
The Community Foundation of Noble County administers many different scholarships to help students achieve their educational dreams. Though the list typically changes from year to year, scholarships are generally offered mid-November through January, with a few exceptions.  The online application period for the 2018 Lilly Endowment Community Scholarship will be July 14, 2017 to September 6, 2017 at 3:30 pm. Visit the scholarship tab for the Lilly Endowment Community Scholarship click here.  The online application process for the General Scholarships will be November 21, 2017 to January 17, 2018 at 3:30 pm. The scholarships awarded are to be used for tax-exempt college expenses, excluding housing or transportation unless otherwise stated.
Read the directions carefully on the application. Remember to register an account, log in and out each time and save your work. Click "submit" to complete your application when done. If you do not click on "submit", we cannot accept your application.
Complete the application and submit before you send the recommendation link to your references.
To identify scholarships for which you may qualify, please review the list of available scholarships, as well as the application process, tips and FAQs below as well as the scholarship tutorial video below.
Make sure you meet the qualifications such as GPA requirements etc. Scholarship questions may be directed Monday-Friday 8:30am to 4:30pm to:
Jennifer Shultz
Director of Communications and Scholarships
Jennifer@cfnoble.org
260-894-3335
General Scholarship Application Due Date is January 17, 2018 at 3:30 pm
APPLICATION PROCESS
General Scholarship Application period is November 21, 2017 to January 17, 2018 at 3:30 pm.
The 2018 Lilly Endowment Community Scholarship Application period is July 14, 2017 to September 6, 2017 at 3:30 pm.
Please read the scholarship criteria for each scholarship to find out what scholarships you may qualify for. Each scholarship is unique.
Complete a minimum of 3 essays as required. Some scholarships require extra essays.
Every applicant should list two references and request recommendation forms. You may not list relatives. One must be other than full-time school personnel.  You will not be disqualified if you receive less than 2 references submitted.  These may be filled out online, and an email request to to copy/paste to your reference can be found in the right sidebar of the application landing page. If you applied for the 2018 Lilly Endowment Community Scholarship but did not receive it, you can use those references again, but they will have to complete a new recommendation form as your ID number has changed and you will of course need to apply for those scholarships you wish to be considered for.
All applicants (even those currently in college) are reminded to complete their high school rank, high school G.P.A., submit SAT scores or ACT Composite, and their most current high school and or college transcript with G.P.A. and SAT scores or ACT Composite with the application.
Track your community service, volunteer time, extra curricular, work experience and achievements on a spreadsheet including your time/years involved and include leadership positions. This information will be helpful when you complete the community foundation scholarship application. Visit Indiana College Costs Estimator at www.indianacollegecosts.org. You can learn where the money is, see free scholarship search sites, learn why Indiana diploma types matter, and understand the different types of financial aid.
APPLICATION TIPS
Every student's application is important to us, and we hope the following tips will be useful:
In addition to academic performance, the selection committee looks for scholarship applicants who display engagement in their schools and community. Indications of a qualified applicant include leadership positions within sports teams, clubs, and community organizations, etc. Volunteering with nonprofit organizations is another way to improve your application. Some organizations are almost always in need of volunteers, including Black Pine Animal Sanctuary, Humane Society of Noble County, Noble House Ministries, or any of the food pantries are just a few examples.
Most importantly, all applications must be submitted online on or before Wednesday, January 17, 2018 by 3:30 p.m. No scholarship applications/recommendations will be accepted past this time. If you have questions regarding the scholarship application, please contact Jennifer at the Community Foundation of Noble County by email Jennifer@cfnoble.org or call 260-894-3335 Monday – Friday 8:30 am to 4:30 pm.
How do I claim my scholarship!
To release payment to your school, please mail to the Community Foundation of Noble County as soon as possible:
1. A copy of your tuition bill for the first semester of the relevant school year
as soon as you receive it, but generally no later than October 1 (your award letter will have the exact date). This should also you're your college's name and address on it, as well as your student ID# or account#.
2. A wallet-sized photo of yourself with the following information written on the back side:
Your name
Email address
Mobile number
College major
College you will be attending.
You will also be asked to complete and return a Photograph & Video Release Form so we may promote your educational story on social media/Internet. A brief story may be shared about your educational scholarship and the scholarship(s) you won to promote awareness of the scholarship opportunities available at the community foundation, if you wish to participate. This is not mandatory.
3. A copy of your first-semester college grades for the first applicable school year to the Community Foundation of Noble County once you receive them, but no later than February 1. If your scholarship is indicated as paid in multiple semesters/years, you must continue this process to receive payment each time. You may have to maintain a minimum GPA to continue to receive your scholarship if it is awarded for multiple semester/years.
Soon after we receive this information, payment will be sent to your college. As a scholarship recipient, it is your responsibility to provide the requested information so we may release payment to your college in a timely manner.
Where can I send my thank-you notes?
Thank you card(s) can be sent to the Community Foundation of Noble County, Attention: name of your scholarship(s) to the address below. We will see that the donor/fund representative will receive the card and a copy is placed in your student file.
Community Foundation of Noble County
1599 Lincolnway South
Ligonier, IN 46767
What if I need to decline my scholarship?
Form to Decline Scholarship
If you decide not to use a scholarship, you will be asked to complete a "Form to Decline Scholarship" and return it to us.
How will I know if I've been awarded a scholarship?

High School Scholarship recipients are announced at each school's awards night. Resident/Adult and College Student Scholarship recipients will receive a letter informing them of their award. Generally this will be at the end of May or in early June.