Attn: Prairie Heights High School Seniors
Applications are being accepted for the
Kris Campbell "Any Dream Will Do" Scholarship
Deadline is Wednesday,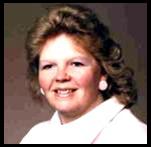 January 20, 2016
at 4:30 pm
Questions contact: Jennifer at the Noble County Community Foundation jennifer@noblecountycf.org or call 260-894-3335
Monday – Friday 8:30 am to 4:30 pm
Kris Campbell "Any Dream Will Do" Scholarship: A $500 one-time payment for a Prairie Heights high school senior who meets one or both of the following criteria: 1) has been active in his or her high school drama club for at least two years and is preparing to pursue any sort of post- secondary education, 2) has excelled in high school English and will pursue an English or teaching major in college. Payment to be made after proof of enrollment.
Kristy Ann Campbell was a native of Sandusky, Michigan. She was active in debate, theatre, Future Teachers of America and band, where she played the flute and bass drum, at Sandusky High School. She graduated 10th in her class in 1966 and enrolled at Central Michigan University where she majored in public speaking, theatre, and English. She was a member of the Kappa Phi Sorority and was named best pledge. She was active in theatre productions and was selected to the university Gold Symphonic Band. In 1970, she married Jerry Campbell. She graduated in 1970 with an B.A. degree in education and nine years later she earned her master's degree from Saint Francis University in Fort Wayne.
She became a High School teacher at Prairie Heights High School in January of 1971 and took a year off in 1973 for the birth of her daughter, Nicol and completed a 30 year career there. At Prairie Heights, she was past secretary of the teacher's association and served on numerous P.B.A. and North Central Committees. Kristy was also on the principal's advisory committee and was chairman of the English department for three years. Mrs. Campbell cosponsored IFEA, Spell Bowl team and English Super Bowl team for many years. Kristy received the Dekko Foundation award for Teacher of the Year in 2003. Her proudest accomplishment was directing and expanding the school theatre program.
Applications can be found on the community foundation's website: www.noblecountycf.org (place your cursor on the Scholarship tab, then click on Scholarship Application to download the application) or see your high school guidance office for a paper copy.
###
https://cfnoble.org/wp-content/uploads/2017/02/nccf_logo-1.png
0
0
Jennifer Shultz
https://cfnoble.org/wp-content/uploads/2017/02/nccf_logo-1.png
Jennifer Shultz
2014-12-10 20:11:37
2015-12-07 15:44:06
Kris Campbell "Any Dream Will Do" Scholarship