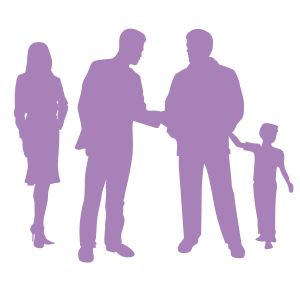 FOR IMMEDIATE RELEASE
CONTACT: Linda Speakman-Yerick
PHONE: 260-894-3335
EMAIL: linda@noblecountycf.org
Indiana's Community Foundations Hit Halfway Mark
of $66 Million Matching Grant Challenge
NOBLE COUNTY "Giving for Tomorrow" (3/11/15) – Indiana counties are a little richer today. In July 2014, Lilly Endowment Inc. announced a statewide challenge grant to community foundations, totaling $66 million, with incentives that include a $1-for-$1 dollar match.
Those incentives have worked. Community foundations have already raised more than 50% toward the match.
"With this grant, and the different match opportunities, we are projecting more than $130 million will be raised for our communities. We still have a way to go but are thrilled with such a strong start," says Rosemary Dorsa, vice president of the Indiana Philanthropy Alliance, a membership association that supports Indiana's community foundations.
The Endowment crafted the Giving Indiana Funds for Tomorrow (GIFT) grant opportunity to allow community foundations to have flexibility in how the charitable funds can be used in each community, and offer meaningful incentives that encourage community members to get involved.
The local community foundation, NOBLE COUNTY COMMUNITY FOUNDATION is eligible for $500,000 if it meets its match challenge by March 31, 2016. Through March 5, 2015 have raised $216,372 of additional endowed gifts.
"NOBLE COUNTY is excited to be a part of this opportunity," says Linda Speakman-Yerick, Executive Director "Once we meet the challenge, we will have $1,150,000 to invest in our community."
This GIFT initiative matching grant greatly enhances the local community and Indiana as a whole. In 1990, when the first GIFT grant was made, Indiana was home to only a dozen community foundations. Now, there are 94 community foundations and county affiliate funds in Indiana, serving each of Indiana's 92 counties. Local leaders and community volunteers make decisions that positively address their own unique community needs.
"The grant is in line with a long-time vision of Indiana communities growing their capacity to make critical decisions for their own people now and in the future," says Dorsa.
Funds are invested to grow over time, creating a greater impact year after year. This matching opportunity is the sixth phase of the Endowment's GIFT initiative for Indiana community foundations. The GIFT initiative was designed to help local Indiana communities develop the philanthropic capacity to address their own needs and challenges. Since 1990, the value of Indiana's community foundations that have regularly participated in GIFT grew from $30 million to almost $2 billion, and more than $915 million went back into the communities through local grants.
This new matching challenge continues that growth and could add about $132 million in new dollars, which would generate $6 million or more in additional grants every year…forever! But, donors are needed. "This generous match opportunity is exciting because anyone can get involved in a big way," says Dorsa. "Many gifts to community endowments will be matched $1 for $1, which effectively doubles that donor's gift."
The $1-for-$1 match includes a focus on building community endowments that are unrestricted and have the greatest flexibility to respond to local needs from year to year, decade to decade. The Endowment's match will be in amounts from $500,000 to $2 million, depending on the population of the county.
Each community foundation or affiliate fund has designed its own challenge within the parameters of the grant and should be contacted for local eligibility. Typically, gifts qualifying for matching funds must consist of contributions of cash or property which can include marketable securities, cash equivalents, and real property. Multi-year pledges are also able to be matched as long as each gift is received by the community foundation before March 31, 2016.
Noble County Community Foundation is a nonprofit public charity established in 1991 to serve donors, award grants, and provide leadership to improve Noble County forever. To obtain information, contact Linda Speakman-Yerick – 260-894-3335 or email at linda@noblecountycf.org and visit our web site at www.noblecountycf.org
-###-
https://cfnoble.org/wp-content/uploads/2015/09/Favicon1.png
300
300
Jennifer Shultz
https://cfnoble.org/wp-content/uploads/2017/02/nccf_logo-1.png
Jennifer Shultz
2015-03-12 16:02:47
2015-11-16 13:37:27
Indiana's Community Foundations Hit Halfway Mark of $66 Million Matching Grant Challenge